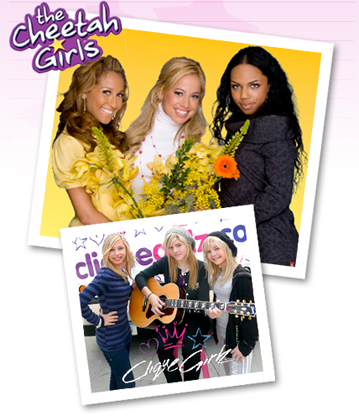 OMG! Clique Girlz are opening for The Cheetah Girls in concert! Here's your chance for you and a friend to see all of them perform live! We're giving away a pair of tickets for you guys to win at each of these shows… PLUS, 2 cities will have more than one pair of tickets to win! We've got 2 pairs for Hartford, CT and 4 pairs for Kansas City! Check the tour dates below and find out when they're coming to a city near you! What are you waiting for?! Enter NOW!

11/9, Washington, DC
11/13, Newark, NJ
11/14, Uniondale, NY
11/17, Worcester, MA
11/18, Hartford, CT (FOUR tix)
12/9, Kansas City, MO (EIGHT tix)
12/20 Anaheim, CA

What do YOU think of Clique Girlz and The Cheetah Girls? Tell us! Write your comment below!