Happy Holidays everyone! as an early christmas present to all of you, i decided to share this exclusive live cd with all of you. it includes six live songs from the girls' concert i attended this past summer at Six Flags.
please do not post this anywhere else.
i'm doing this as a nice gesture for the holidays, please do not abuse it or i will not be doing this again. thank you. this is exclusive property of
Clique Girlz Media
and should not be duplicated, exchanged, re-uploaded, or shared anywhere else. if this ends up on youtube, or anywhere else other than here, i will not do this again.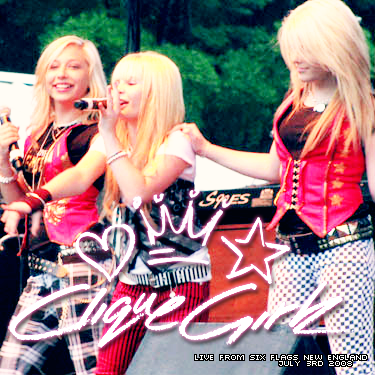 DOWNLOAD

1. Girls Rock (live) 2:44
2. Boy Like You (live) 2:47
3. Thank You (live) 4:14
4. The I Woke Up (live) 3:36
5. You Think (live) 3:19
6. The Difference (live) 4:00

comments to say thank you are always nice (: